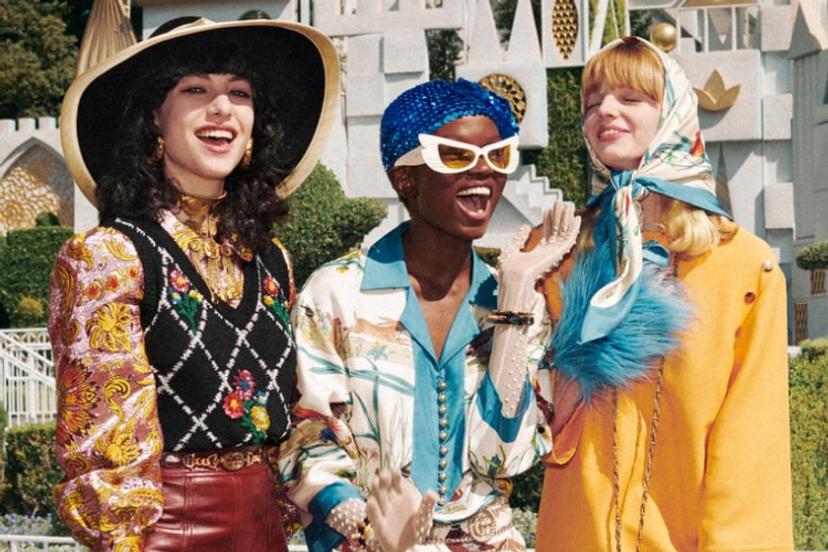 popsugar.com
DELTASION.com – Disney animated films that are synonymous with
various kinds of princess and prince life stories make everyone of all ages
love every work released by the production house.
For decades present to entertain children around the world, it turns out
that every Disney animated film has also succeeded in making several luxury
fashion labels want to work together and design expensive items inspired by
classic fairy tales.
From Kate Spade to Gucci, see in full the list of Disney's best
collaborations with world-renowned fashion labels. Every item makes fans
excited!
1. Together with the Kate Spade label, Disney released a line of Minnie
Mouse-themed purses and backpacks in 2020. Completed with the animated
character's signature red ribbon, polka dot motifs also adorn every
collaboration item.

katespade.com
2. A year ago, Stella McCartney released a collaboration item with Disney
that was inspired by the magical world in the classic musical film Fantasia.
The unisex items, which consist of slip dresses, blouses, denim, and
two-piece outfits, have various motifs based on the colorful characters from
the animated film Fantasia.

wwd.com
3. Just released last year, Disney has also worked with Givenchy to design
a line of simple streetwear such as t-shirts and sweatshirts that have
printed silhouettes of the characters Elsa, Bambi, Olaf, Pongo, Oswald, and
Perdita.

instagram.com/givenchy
4. Luxury brand Coach also doesn't want to be left behind in releasing a
capsule collection in collaboration with Disney which consists of hoodies,
crossbody bags, backpacks, to bandanas all with Mickey Mouse themes.

eonline.com
5. Still loyal to Mickey Mouse, this cute character returns in motifs that
are applied through more than 70 fashion items in collaboration with Disney
and Gucci. To be more totality, Gucci even collaborated with photographer
Harmony Korine to photograph every model at Disneyland.

popsugar.com