(doc. Coffee Stain Publishing/Goat Simulator)
DELTASION.com – Simulation genre games never disappoint. This genre
always offers the opportunity for players to be anything. Starting from
simulating various professions to impossible things like becoming a superhero.
This genre has become mainstream and can be easily found on Google Playstore.
But of the many choices of simulator games, there are some that have unique
and quirky themes. Curious? Here are the six most eccentric simulation games
on Android!
1. Goat Simulator, simulating being a crazy goat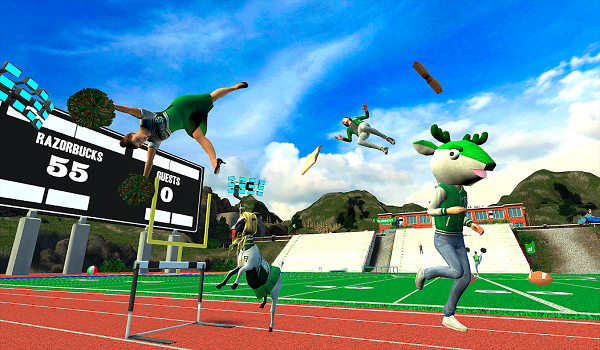 (doc. Coffee Stain Publishing/Goat Simulator)
Have you ever imagined what it's like to be a goat? This Goat Simulator game
will make your dreams come true. Goat Simulator is one of the most popular
simulator games because of its fun and silly gameplay. This game is quite
comfortable to play on low-end devices so you don't need to worry about the
performance of your device.
In this game, you don't become an ordinary goat but a crazy super goat. You
are free to ravage the entire city as a goat. The goat will also be equipped
with superpowers and weapons to go on a rampage. Being a loose goat is really
fun, isn't it?
2. Virtual Beggar, a simulation of being a successful beggar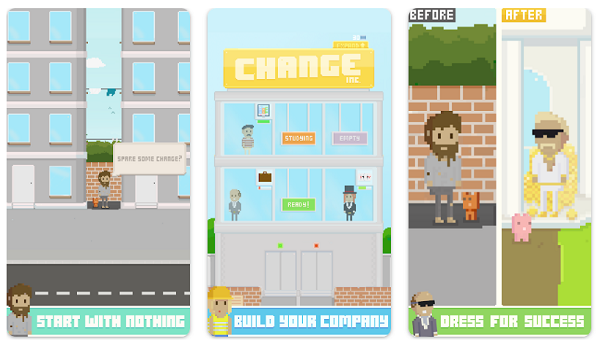 (doc. Treetop Crew/Virtual Beggar)
Virtual Beggar is an inspiring game. In this game, you will act as a beggar,
and your task is to collect money and develop your business to become a
billionaire. Change the beggar's fate by using the small change he gets.
This pixel graphics game offers quite complex gameplay. You will not be bored
with the dynamic random events in this game. Apart from that, this game with
8-bit graphics does not require a device with high specifications to be able
to play it.
3. Thief Simulator: Stealing, feel the sensation of being a thief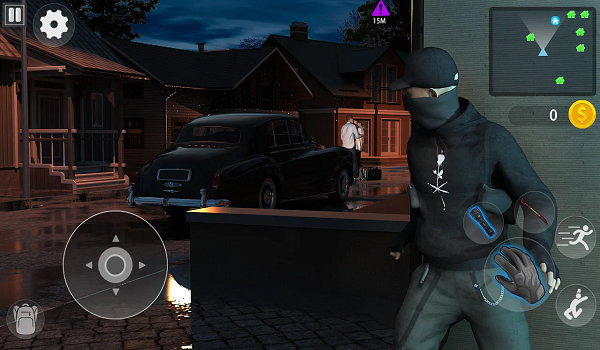 (doc. ZeroTimes Studio/Thief Simulator : Stealing)
This Thief Simulator: Stealing game offers you the opportunity to become a
criminal. This thief simulation game gives you the experience of being a
master thief without having to be afraid of being targeted by the police. This
game with a fairly negative theme must be played wisely.
The gameplay of this game is stealth action in the style of Assassin's Creed
and Metal Gear Solid games. It's just that your mission is to loot as many
valuable items as possible, not to kill enemies. The levels offered are also
varied and interactive which adds to the excitement of your playing.
4. WorldBox, feel like a god who rules the universe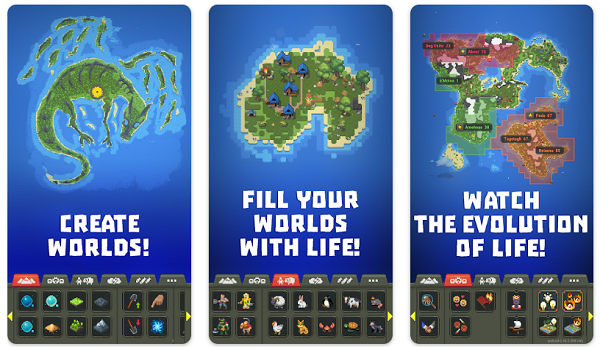 (doc. maxim Karpenko/WorldBox – Sandbox God Sim)
This simulation game gives you the opportunity to become a god. That means you
have to create and control the world and the living creatures in it. You can
control evolution, create civilizations, and even destroy them.
WorldBox has unique gameplay where you can design and fill your own world with
the help of various tools. This sandbox genre game offers the freedom to play
with the virtual life you create. Apart from Android, this game is also
available on PC and iOS.
5. Sakura School Simulator, you can be a good student or a maniac who destroys
the whole city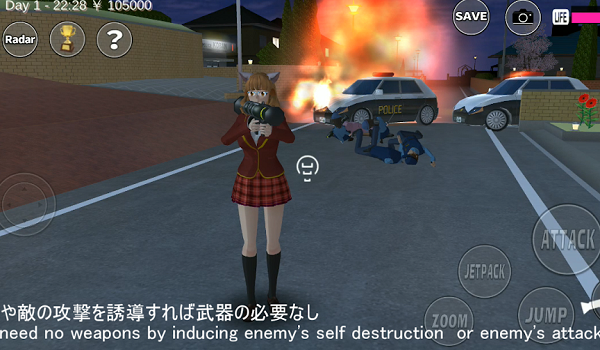 (doc. Garusoft LLC/SAKURA School Simulator)
If on PC there is Yandere Simulator, then on our mobile platform we have
Sakura School Simulator which is available on Android and iOS. Like the
Yandere Simulator, you will live the life of a student in Japan. However, it
wouldn't be a typical Japanese name if it didn't add absurd and odd elements
to the gameplay.
Starting from a normal student, you can then do crazy things like go on a
rampage and attack the whole city or join the Yakuza. Sounds fun, right? To
play this game, you need a minimum of 3GB RAM and a Snapdragon 820 chipset or
above to be able to play this game smoothly.
6. Cultist Simulator, the opportunity to become a member of a cult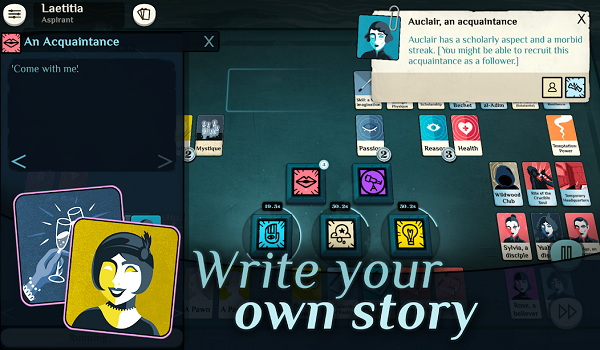 (doc. Playdigious/Cultist Simulator)
Cultist Simulator is a unique game that takes the theme of simulating cults.
This game is no stranger to the world of gaming and is popular both on PC and
on Android and iOS. The gameplay of this game is a roguelike combined with a
card game. You can freely tell stories about your sect with the cards
provided.
Cultist Simulator is a premium game, so if you intend to download it from
Playstore you have to spend around 80 thousand or you can save more by
subscribing to Google Play Pass. Even though it's paid, this game is really
worth it!
The strange and unique theme above actually invites curious players to play.
Even though it has a quirky theme, but with good execution, both in terms of
story and gameplay, simulation games like the one above have become a hidden
gem. In your opinion, what else would a simulation be cool to make into a
game?